Motorcycle jacket INFLAME GLACIAL
"IT'S TOO HOT FOR A JACKET..."NOW NO EXCUSE FOR SUMMER TRIPS WITHOUT PROTECTION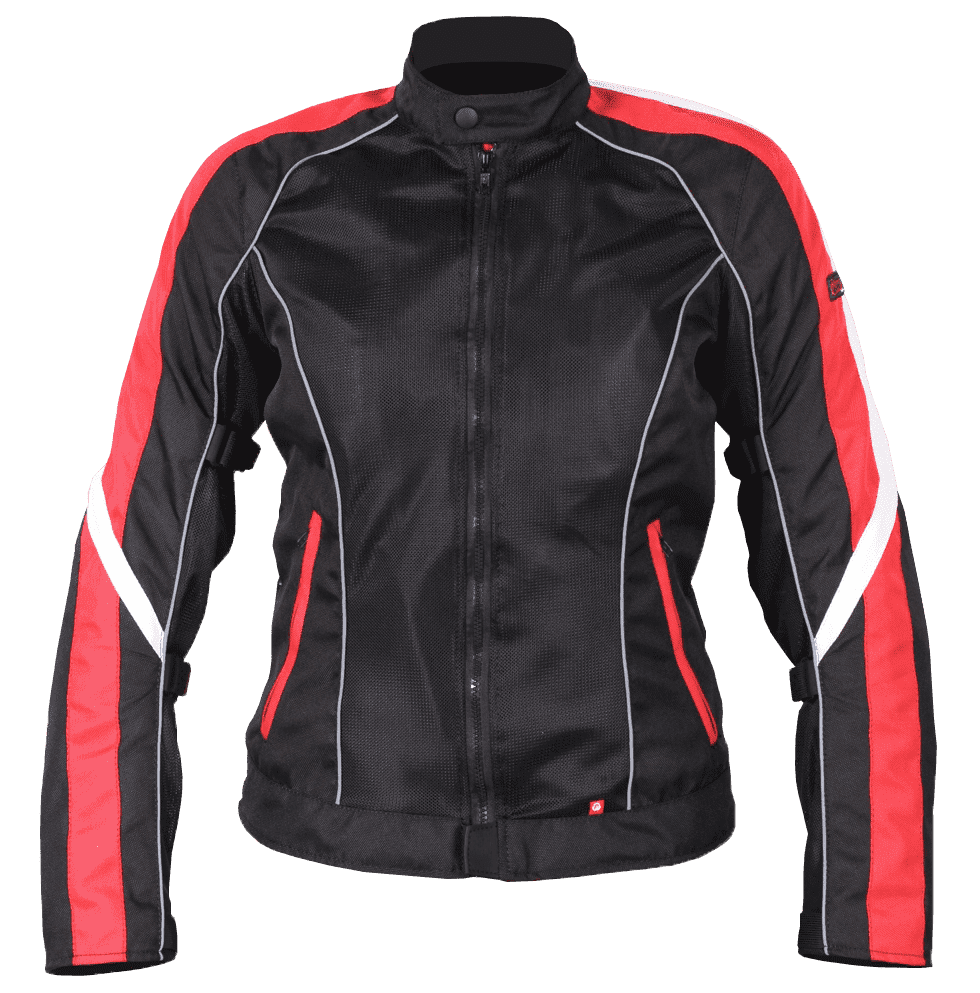 Motorcycle jacket INFLAME GLACIAL
€110
Suggested Retail €
Article: K20220
An excellent option of gear for the summer season. The jacket is made of durable, wear-resistant mesh with built-in internal pockets for removable protection. Summer heat, can not be an excuse for a trip without protection, due to the high level of ventilation in this model. Classic fitted cut on the figure, abandon shapeless straight silhouette. This motorcycle jacket will be an ideal companion for urban motorcyclist who rides not only a couple of hours in his free time, and solves a lot of everyday tasks on a motorcycle. When you want to drive protected, and at the same time look easy. Moreover, included is water and windproof liner against rain and cold days, making GLACIAL INFLAME more versatile than just a summer motorcycle jacket.

Made in Russia.
Material: strong wear-resistant mesh.
Pockets under the protective inserts at the points of the shoulders/elbows / back.
Removable moisture-windproof liner against rain and cold days.
Reflective elements of passive safety in the form of thin strips around the perimeter of the jacket.
Fitted fit.
Moisture-proof inner chest pocket.
Two classic side outer pockets.
Zip closure with snap closure.
Stand-collar protecting the neck from the wind.
The system of adjusting the width of the sleeve and belt of the jacket with Velcro straps.
Removable protective shoulder inserts SAS-TEC - 2 PCs.
Removable protective inserts elbows SAS-TEC-2 PCs.
Removable back liner made of PEV (5 mm thick) with the possibility of replacement.- 1 PC.
Insert SAS-TEC
Material: Viscoelastic
Weight: 72g ultra-light
Size: (L/W/T) mm 250/160/11
CE certification according to EN 1621-1: 2012
Protection level: Level 2
Ergonomic design.
Ventilation through holes.
Included you will find 3D-protectors from the well-known German brand SAS - TEC, made of high-tech material-viscoelastic, with a high level of shock absorption. In addition, the protective inserts are not destroyed in case of impact and can be used for further protection. They can be cleaned, remove dirt with a damp cloth, water absorption of the material is less than 1%.
GET FULLY EQUIPPED
Be safe, stay on the move with INFLAME gear.