Motorcycle jacket INFLAME LIZARD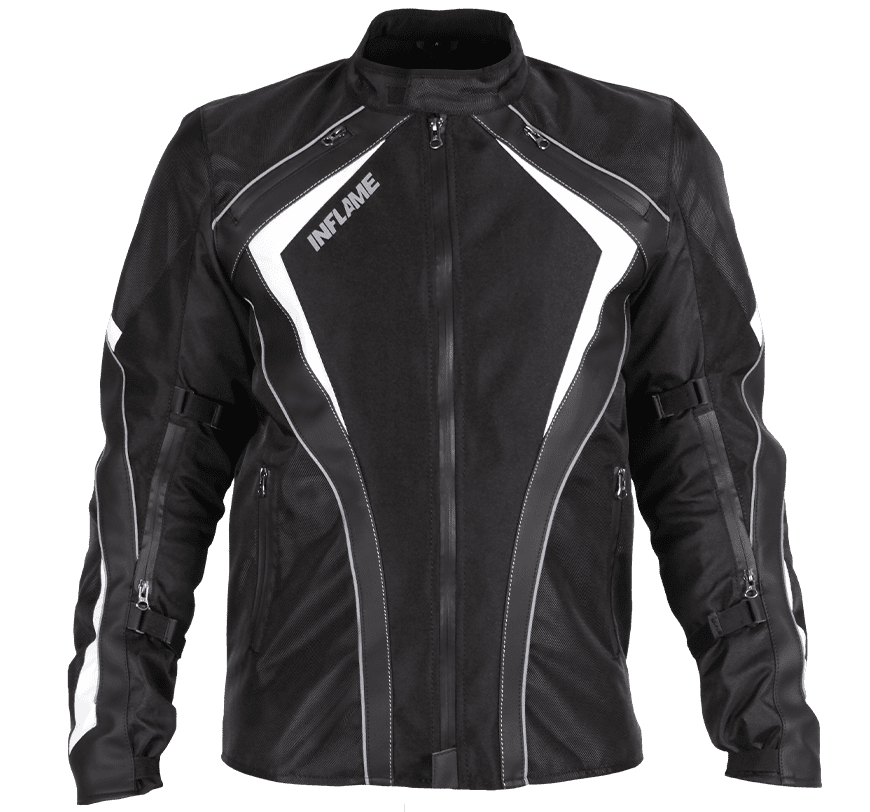 Motorcycle jacket INFLAME LIZARD
€151
Suggested Retail €
Article: K10900
INFLAME LIZARD functional urban motorcycle jacket, which will give you exceptional comfort trips on a motorcycle. Being water-and wind-proof when needed, it is capable of more! Provide a high level of ventilation on hot days. Six strategically located ventilation pockets (at the chest/arms/back points) will give air access directly to the body and help to cool down when the increase temperature rises. While the removable insulated lining will make the jacket equally suitable for lower temperatures.
Now about protection. Cordura at the heart of INFLAME LIZARD, has extraordinary abrasion resistance, which will allow the jacket not only easy to serve for several seasons, but also save your body when sliding in case of an emergency. The jacket is equipped with a certified anti-shock protection shoulders and elbows Powertector, level 2, and dense protective insert from PEV for the back replacement. Two external deep side pockets for hands, as well as two internal, one of which is waterproof for mobile phone and documents, will allow you to carry everything you need. Provide yourself with reliable protection with INFLAME LIZARD.

Made in Russia.
Main material: CORDURA;
Reinforced seams with maximum break protection;
Pockets under protection in points elbows/shoulders/back;
Six ventilation pockets chest/ arms/ back;
Water-protected zipper;
Removable insulation lining for cold weather;
Three-point sleeve adjustment;
Strap on the belt to adjust the figure;
Stand collar to protect your neck from the wind;
Two side outer pockets and two inner pockets, one of which is waterproof;
A long cut;
Reflective elements around the perimeter of the jacket, as well as reflective labels and logo.
Removable protective inserts shoulders Powertector HEX PRO-S (LEVEL 2) - 2 PCs.
Removable protective inserts elbows Powertector HEX PRO-EK (LEVEL 2) - 2 PCs.
Removable dorsal insert of Peva (thickness 7 mm) with the ability to replace protection POWERTECTOR CORE IMPACT PRO B, etc. POWERTECTOR LIGHTWEIGHT - 1 EA.
Protective insert Powertector:
Material: BioElastan
CE certification according to EN 1621-1: 2012;
Protection level: Level 2
High level of flexibility for a comfortable fit to the protected areas of the body;
Ergonomic design;
Patented shock absorption technology-HPS (Honeycomb Protection System).
BioElastan - excellent shockproof material. Intelligent foam, which is produced by a special patented technology and provides a high level of safety and comfort in extreme activities. It has excellent shock-absorbing properties, providing instantaneous dissipation of the impact force on the entire area of protection, reducing the risk of injury to the point of impact. In addition, bioelastan is a temperature-resistant material that remains stable and flexible in both cold and hot weather, so it is perfect for both summer and off-season equipment.
Sizes
XS
S
M
L
XL
XXL
3XL
4XL
5XL