Motorcycle shoes INFLAME CAFE RACER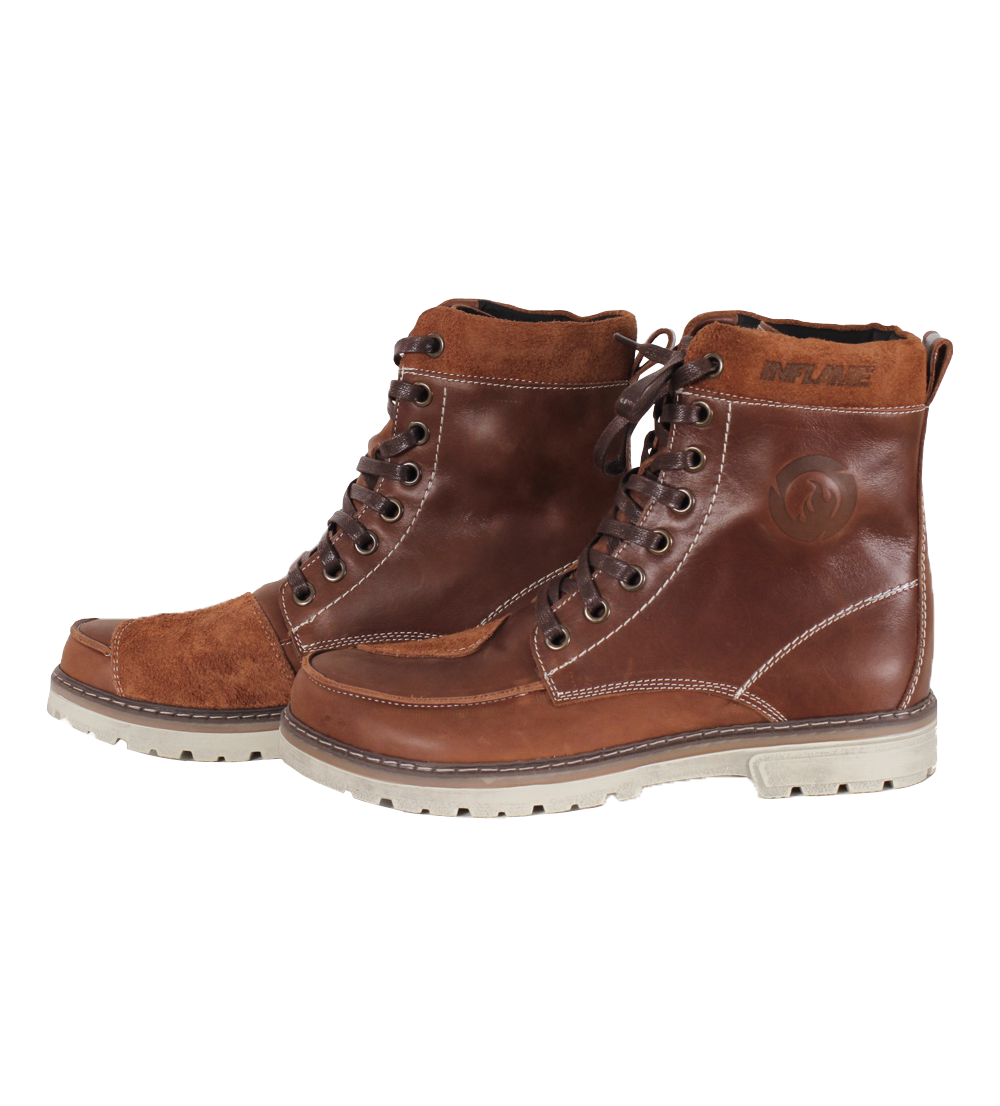 Motorcycle shoes INFLAME CAFE RACER
€125
Suggested Retail €
Article: B10380
INFLAME CAFE RACER –these basic boots that will look great with any kind of pants. They comfortably combine style and protection that can be worn on a motorcycle, and without it. Premium natural leather in combination with a smart membrane lining and additional protection at all necessary points (toe, heel, ankle, foot) gives uncompromising comfort and safety on the motorcycle, while maintaining a modern look that has not gone out of fashion for many years.
Made in Rissia
Material: natural leather;
Integrated heel and toe protectors;
Plastic protection in the Shin area;
The cushioning from the foam-latex protector on the ankle;
Sole:anti-slipping, oil-and petrol-resistant, reinforced insert from crumpling and twisting;
Aggressive deep tread;
Shock-absorbing anatomical footbed
Breathable membrane lining;
Symmetrical leather lining under the gear shift;
Lace-up closure.