INFLAME SCORP Textile Pants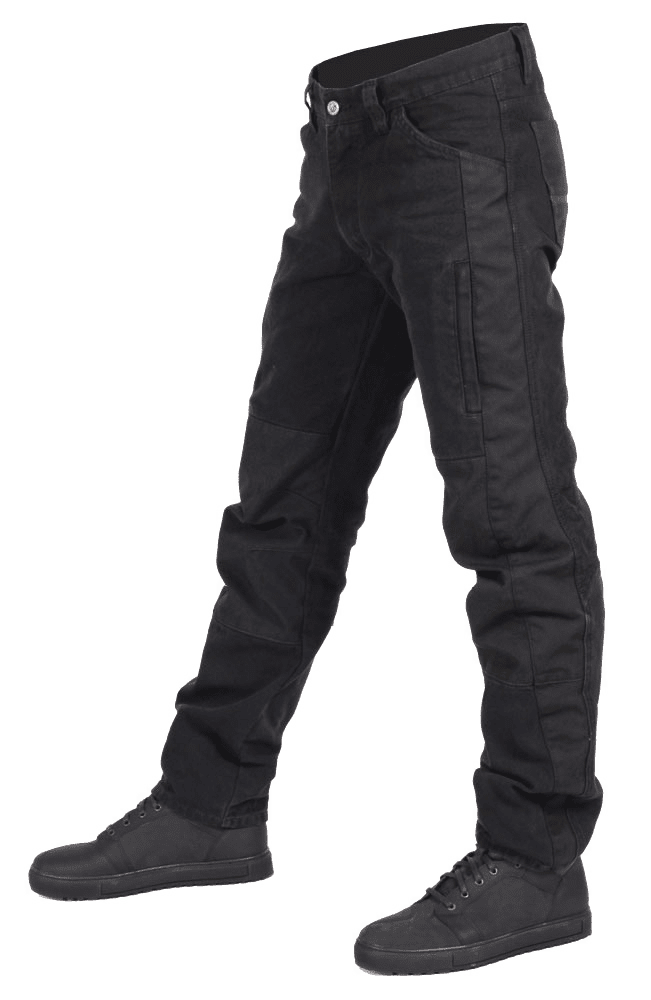 INFLAME SCORP Textile Pants
€87
Suggested Retail €
Article: P10200
INFLAME SCORP is light breathable motorcycle pants with a worthy level of protection against impacts and abrasion. All high vulnerable areas (seat, sides and knees) are made of CORDURA®, providing maximum tear and abrasion resistance. Wide inserts from durable natural cotton fabric make these pants enough breathable and ventilated for the riding in warm or even hot weather. External zipper pockets for knee protectors provide additional ventilation channels, and offer opportunity to use pants as casual urban apparel, quickly removing protectors when you are not on a motorcycle.

Made in Russia.
Materials: CORDURA®, Durable Cotton 400g/m2;
CORDURA® fabric covers all high abrasion and impact areas (seat, sides and knees);
Reinforced seams;
External zippered knee armor pockets, with additional ventilation function;
Anatomic knee construction;
Removable, height-adjustable, CE approved knee protectors Powertector® Level 2 included;
Pockets for hip armor with replacement foam EVA inserts (5mm thick);
Regular comfort fit and leg width;
High waist line at the back for protection the lower back from the wind;
Belt loops.
CE certified to EN 1621-1:2012 Powertector® HEX PRO-EK, Level 2 knee armor;
Replacement hip foam EVA inserts (5mm thick) - replacement options, for example, on Powertector® HEX PRO-HIP, SAS-TEC SC-1/KA new, SC-1/07, SC-2/07, SP-2/20 and others suitable for the pocket size.
Powertector HEX PRO-EK inner protectors:
Application: knee/elbow;
Material: Bio Elastan;
Level 2;
Ultra light;
CE certified to EN 1621-1 : 2012;
High level of flexibility for a comfortable fit to the protected areas of the body;
Ergonomic design;
Temperature stable;
Patented shock absorption technology - HPS (Honeycomb Protection System).
The Bio Elastan is a superior intelligent foam that uses patented technology to deliver unprecedented levels of impact safety and comfort for the extreme activities. It is comprised of innovative materials that instantly become rigid upon impact, but flex with body movements when protection is not required. The unique physical molecular structure absorbs and distributes energy away from the impact area, greatly reducing impact forces transmitted to the body. Stable flexibility in any temperature giving the rider great freedom of movement. It is stable from -20°C to 40°C and displays no loss of impact performance or flexibility at low temperatures.
Length
Regular 33" (height 172-185cm)
Long 35" (height 185-200cm)