Jacket INFLAME SUPER MARIO WP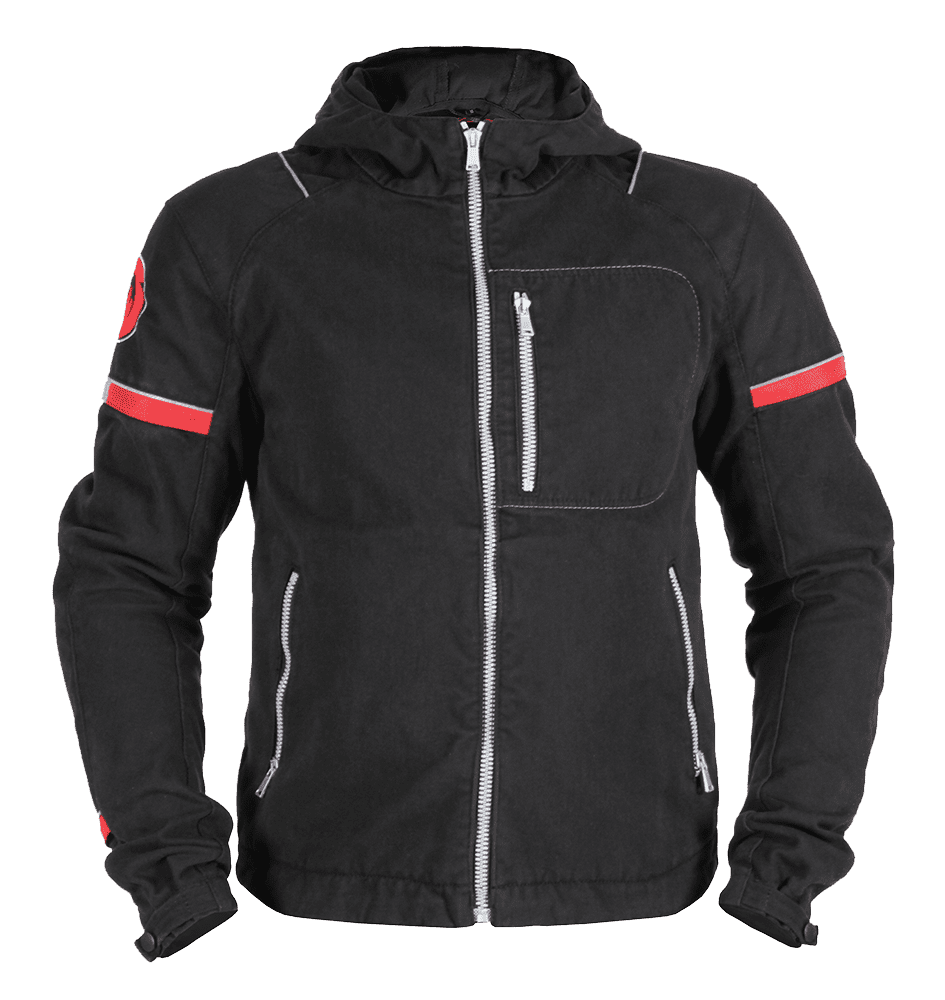 Jacket INFLAME SUPER MARIO WP
€123
Suggested Retail €
Article: K11000
INFLAME SUPER MARIO is a stylish, durable and lightweight motorcycle jacket. It will give the owner the freedom to ride confidently and comfortably in quite hot climates, knowing that he is protected. Laconic design and simplicity make this motorcycle jacket an excellent urban version of gear in the style of casual. A breathable Swiss water-mud-oil repellent coating gives even more universality and practicality. Made of natural dense cotton 450 g / m2 in combination with CORDURA. Equipped with certified shoulder and elbow protection POWERTECTOR level 2, and a removable insert for the back, which are tightly installed in the right places, do not move out and do not slide, and fully work out if it comes to protection.
Made in Russia.
Hand wash at ~30°C
Machine washable without pressing on delicate mode at a temperature of ~30°C.
In order to avoid damage to the water-proof coating, it is not recommended to use powders, it is possible to use gel products for washing, as well as special products for the membrane.
Dry cleaning and bleaching are prohibited.
*** The jacket was processed in high-temperature wet treatment for color fixing, shrinkage and coating in the finished form. Possible traces of scuffs and staining are not defect.
Materials: 100% cotton 450 g / m2 + CORDURA;
Water-oil-dirt-repellent coating made in Switzerland;
Pockets under protection in points elbows/shoulders/back;
Reinforced seams with maximum break protection;
Outdoor installation of shoulder and elbow protection;
Push-button adjustment of sleeve cuffs;
Internal drawstring at the bottom of the jacket;
Drawstring hood;
Three outer pockets, two side pockets, one chest pocket;
Safe plastic zippers;
Retroreflective elements on the perimeter of the jacket;
Tight fit on the figure.
Removable protective inserts shoulders Powertector HEX PRO-S (LEVEL 2) - 2 PCs.
Removable protective inserts elbows Powertector HEX PRO-EK (LEVEL 2) - 2 PCs.
Removable dorsal insert of Peva (thickness 7 mm) with the ability to replace protection POWERTECTOR CORE IMPACT PRO B, etc. POWERTECTOR LIGHTWEIGHT - 1 EA.
Protective insert Powertector:
Material: BioElastan
CE certification according to EN 1621-1: 2012;
Protection level: Level 2
High level of flexibility for a comfortable fit to the protected areas of the body;
Ergonomic design;
Patented shock absorption technology-HPS (Honeycomb Protection System
Sizes
XS
S
M
L
XL
XXL
3XL
4XL
5XL